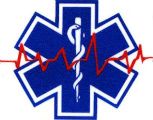 Welcome to the Stars Hollow Gazette's Health and Fitness News weekly diary. It will publish on Saturday afternoon and be open for discussion about health related issues including diet, exercise, health and health care issues, as well as, tips on what you can do when there is a medical emergency. Also an opportunity to share and exchange your favorite healthy recipes.
Questions are encouraged and I will answer to the best of my ability. If I can't, I will try to steer you in the right direction. Naturally, I cannot give individual medical advice for personal health issues. I can give you information about medical conditions and the current treatments available.
You can now find past Health and Fitness News diaries here.
Follow us on Twitter @StarsHollowGzt
>
What To Cook
Summer is slowly fading into Fall. The kids are back to school the days are noticeably shorter and evenings outdoors require a sweater. Here are some simple recipes that use the end of Summer harvest.
Sausage and Greens Sheet-Pan Dinner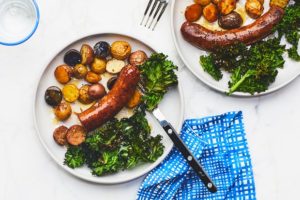 When you've got less than half an hour to get dinner on the table, a sausage sheet-pan dinner will always be there for you. With crispy mini potatoes and hearty greens that are roasted in a sweet-tart mustard dressing, this one's an easy crowd-pleaser.
Summer Pizza with Salami, Zucchini, and Tomatoes
It's a pizza. It's a salad. It's…a pizza with a huge salad on top of it. Who can argue?
All Green Salad with Citrus Vinaigrette
This all-green salad is studded with creamy avocado, crunchy cucumbers, and asparagus, and punctuated by tons of fresh dill and basil. The varied shades of green look like spring in a bowl.
Chicken Under a Brick in a Hurry
Getting your chicken super juicy on the inside and extra crispy on the outside requires one simple tool (that's the brick part) and a few helpful techniques. If you don't want to get your hands messy (we get it), ask your butcher to remove the bones from four chicken thighs, leaving the skin intact. Position the skin-on, boneless thighs close to each other in the pan so that each brick sits on top of two pieces while they cook.
Skillet-Charred Summer Beans with Miso Butter
If you don't feel like smoking up your kitchen by charring the beans on the stovetop, try grilling or just blanching them instead.
Health and Fitness News
Suicide Becoming All Too Common in U.S.
Deprivation, isolation and lack of access to mental health care all appear to be driving the crisis in rural America.
Diabetes Control Has Stalled Across U.S.
For the study, Massachusetts General Hospital researchers analyzed data on diabetes care in the United States from 2005 through 2016. The investigators found that one in four adults with diabetes was not diagnosed, and nearly one in three was not receiving appropriate care for diabetes.
Death Toll Rises as Vaping Cases Skyrocket
Five people have died from vaping-related lung illness as the number of total cases tops 450. The CDC is urging people to stop using e-cigarettes until they know the cause.
Avoid All Pig-Ear Dog Treats: U.S. Officials
There have been five separate recalls of pig-ear dog treats in the United States, and the CDC and FDA issued a general warning against all pig-ear treats as they conduct an investigation.
Marijuana Use Among College Students Rising Fast
The 2018 rates are the highest found in the annual University of Michigan survey since 1983.
Scientists ID Genes Tied to Left-Handedness
For the first time, scientists have found four spots on your DNA that might determine whether you wield your pen with your left hand.
Vegetarians May Face Higher Stroke Risk
While vegetarians had a 22% lower risk for heart disease, they had a 20% higher risk for stroke, British researchers found. Meanwhile, people who ate fish but no other meats (pescatarians) had a 13% lower risk of heart disease, with no increased stroke risk.
Over 1,000 Cases of Salmonella from Live Poultry
A CDC advisory said 235 cases have been reported since July 19 and 175 people have been hospitalized. Two people have died in the outbreak — one in Ohio and one in Texas.
NYC Measles Outbreak Over: Officials
It was the largest outbreak in New York City in nearly three decades. Since it began in October 2018, 654 people were diagnosed with measles. There have been 52 measles-related hospitalizations and 16 admissions to intensive care due to measles complications.
Statins May Lower Death Risk From Artery Disease
People with peripheral artery disease (PAD) have a much lower risk of death if they take cholesterol-lowering statins as directed by their doctor, a new study reports.
Airlines Seek to Serve Hearing-Impaired Passengers
Delta becomes the latest major airline to take steps to help their customers who are deaf or hard of hearing have a smoother time traveling.
Once Again Soda Tied to Higher Risk of Early Death
This study isn't the first to find a connection between soda and bad health outcomes. Two recent studies — one from BMJ and the other in Circulation — linked drinking soda to cancer and deaths from heart disease.
Cancer Tops Heart Disease as Killer of Middle-Aged
For people living in "high-income" countries such as Canada, Sweden and Saudi Arabia, heart disease represented just 23% of deaths, while cancer was to blame for 55% of deaths, the researchers said.
Weight-Loss Surgery Drops Heart Disease, Death Risk for Diabetics
The observational study tracked the health of almost 2,300 people with type 2 diabetes who had one of four types of weight-loss surgery. These included gastric bypass, sleeve gastrectomy, adjustable gastric banding and duodenal switch surgery.
Could Red Wine Boost Your 'Microbiome'?
A little pinot noir now and then might help keep the bacteria in your tummy healthy and happy, a new study suggests.