Welcome to The Breakfast Club! We're a disorganized group of rebel lefties who hang out and chat if and when we're not too hungover we've been bailed out we're not too exhausted from last night's (CENSORED) the caffeine kicks in. Join us every weekday morning at 9am (ET) and weekend morning at 10:30am (ET) to talk about current news and our boring lives and to make fun of LaEscapee! If we are ever running late, it's PhilJD's fault.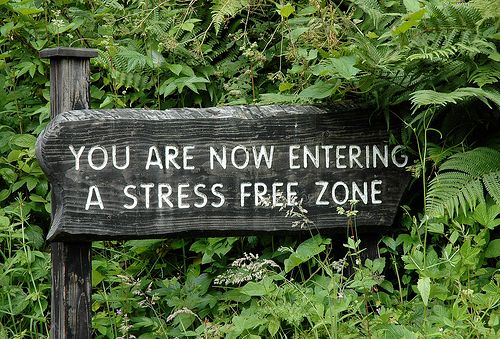 AP's Today in History for October 6
Something to think about, Breakfast News & Blogs below
The Problem With Impeachment
Chris Hedges
Impeaching Donald Trump would do nothing to halt the deep decay that has beset the American republic. It would not magically restore democratic institutions. It would not return us to the rule of law. It would not curb the predatory appetites of the big banks, the war industry and corporations. It would not get corporate money out of politics or end our system of legalized bribery. It would not halt the wholesale surveillance and monitoring of the public by the security services. It would not end the reigns of terror practiced by paramilitary police in impoverished neighborhoods or the mass incarceration of 2.3 million citizens. It would not impede ICE from hunting down the undocumented and ripping children from their arms to pen them in cages. It would not halt the extraction of fossil fuels and the looming ecocide. It would not give us a press freed from the corporate mandate to turn news into burlesque for profit. It would not end our endless and futile wars. It would not ameliorate the hatred between the nation's warring tribes—indeed would only exacerbate these hatreds.

Impeachment is about cosmetics. It is about replacing the public face of empire with a political mandarin such as Joe Biden, himself steeped in corruption and obsequious service to the rich and corporate power, who will carry out the same suicidal policies with appropriate regal decorum. The ruling elites have had enough of Trump's vulgarity, stupidity and staggering ineptitude. They turned on him not over an egregious impeachable offense—there have been numerous impeachable offenses including the use of the presidency for personal enrichment, inciting violence and racism, passing on classified intelligence to foreign officials, obstruction of justice and a pathological inability to tell the truth—but because he made the fatal mistake of trying to take down a fellow member of the ruling elite.
…
…There is no shortage of working-class Americans who feel, with justification, deeply betrayed and manipulated by ruling elites. Their ability to make a sustainable income has been destroyed. They are trapped in decaying and dead-end communities. They see no future for themselves or their children. They view the ruling elites who sold them out with deep hostility.

Trump, however incompetent, at least expresses this rage. And he does so with a vulgarity that delights his base. I suspect they are not blind to his narcissism or even his corruption and incompetence. But he is the middle finger they flip up at all those oily politicians like the Clintons who lied to them in far more damaging ways than Trump. Trump was weaponized to stick it to the man. Polls in the 2016 presidential election showed that 53 percent of Trump supporters were motivated by dislike of Hillary Clinton and only 44 percent said they were motivated by support for Trump.
…
…
Impeaching Trump would be seen by his supporters as an effort to take away this primal, if ineffectual, form of defiance. It is yet another message to the disenfranchised, especially those in the white working class, that their lives, their concerns, their hopes and their voices do not matter. This huge segment of the population, as Trump is aware, is heavily armed. There are more than 300 million firearms in the hands of U.S. civilians, including 114 million handguns, 110 million rifles and 86 million shotguns. The number of privately owned military-style assault weapons—including the AR-15 semi-automatic rifles used in the massacres at Marjory Stoneman Douglas High School in Parkland, Fla., and the Sandy Hook Elementary School in Newtown, Conn.—is estimated at 1.5 million. The United States has the highest rate of gun ownership in the world, an average of 90 firearms per 100 people. Mass shootings in the U.S. take place at a rate of one or more per day on average.

Economic, social and political stagnation, coupled with a belief that our expectations for our lives and the lives of our children have been thwarted, breeds violence. Trump, fighting for his political life, will use rhetorical gasoline to set it alight. He will demonize his opponents as the embodiment of evil. He will seek to widen the divisions and antagonisms, especially around race. He will brand his political opponents as irredeemable enemies and traitors. He will demand omnipotence, the power of a dictator. Many of those for whom he is a cult leader will seek to give it to him. For when the magical aura of Trump's power is attacked, those in the Trump cult feel attacked. He is an extension of them. Trump embodies the yearning by millions of Americans, especially those in the Christian right, for a cult leader.

The efforts by the Democratic Party and much of the press, including CNN and The New York Times, to remove Trump from office, as if our problems are embodied in him, will backfire. Our social, cultural, economic and political crisis created a demagogue like Trump. These forces will grow more virulent if Trump is impeached. The longer we fail to confront and name the corporate forces responsible for the misery of over half the U.S. population and our broken democracy, the more the disease of cultism will spread. It was the seizure of power by corporations that vomited up Trump. And it will be only by freeing ourselves from corporate rule, by rebuilding our democratic institutions, including the legislative bodies, the courts and the media, that we can roll back from the abyss.
…
…If we do not succeed in overthrowing corporate power, the explosive devices mailed to Trump critics and leaders of the Democratic Party, including Barack Obama, Hillary Clinton and Joe Biden, along with George Soros, James Clapper and CNN, allegedly by Cesar Sayoc Jr., an ex-stripper and fanatic Trump supporter who was living out of his van, will become an acceptable form of political expression. Such assassination attempts will, if left unchecked, eventually succeed. Anarchic lawlessness and tit-for-tat forms of political murder will swiftly turn the United States into a failed and terrifying state.
What Isn't Mentioned About the Trump-Ukraine 'Scandal'
Joe Lauria, Consortium News
The most crucial aspects of the Trump-Ukraine "scandal," which has led to impeachment proceedings against Donald Trump, are not being told, even by Republicans.
…
We know from the leaked, early 2014 telephone conversation between Victoria Nuland, then assistant secretary of state for European and Eurasian affairs, and Geoffrey Pyatt, then U.S. ambassador to Ukraine, that then Vice President Biden played a role in "midwifing" the U.S.-backed overthrow of an elected Ukrainian government soon after that conversation.

That's the biggest crime in this story that isn't being told. The illegal overthrow of a sovereign government.
…
…As booty from the coup, the sitting vice president's son, Hunter Biden, soon got a seat on the board of Ukraine's biggest gas producer, Burisma Holdings. This can only be seen as a transparently neocolonial maneuver to take over a country and install one's own people. But Biden's son wasn't the only one.

A family friend of then Secretary of State John Kerry also joined Burisma's board. U.S. agricultural giant Monsanto got a Ukrainian contract soon after the overthrow. And the first, post-coup Ukrainian finance minister was an American citizen, a former State Department official, who was given Ukrainian citizenship the day before she took up the post.
…
That leads to another major part of this story not being told: the routine way the U.S. government conducts foreign policy: with bribes, threats and blackmail.
…
…Trump may have withheld military aid to seek a probe into Biden, but it is hypocritically being framed by Democrats as an abuse of power out of the ordinary. But it is very much ordinary.

Examples abound. The threat of withholding foreign aid was wielded against nations on the UN Security Council in 1991 when the U.S. sought authorization for the First Gulf War. Yemen had the temerity to vote against. A member of the U.S. delegation told Yemen's ambassador: "That's the most expensive vote you ever cast." The U.S. then cut $70 million in foreign aid to the Middle East's poorest nation, and Saudi Arabia repatriated about a million Yemeni workers.

The same thing happened before the Second Gulf War in 2003, as revealed by whistleblower Katharine Gun (who will appear Friday night on CN Live!). Gun leaked an NSA memo that showed the U.S. sought help from its British counterpart in signals intelligence to spy on the missions of Security Council members to get "leverage" over them to influence their vote to authorize the invasion of Iraq.
…
…In 2001 the U.S. threatened the end of military and foreign aid if nations did not conclude bilateral agreements granting immunity to U.S. troops before the International Criminal Court.

More recently, the U.S. used its muscle against Ecuador, including dangling a $10 billion IMF loan, in exchange for the expulsion of WikiLeaks founder Julian Assange from its London embassy.

This is how the U.S. conducts "diplomacy."
…
…As former UN Secretary General Boutros Boutros Ghali wrote:

"Coming from a developing country, I was trained extensively in international law and diplomacy and mistakenly assumed that the great powers, especially the United States, also trained their representatives in diplomacy and accepted the value of it. But the Roman Empire had no need for diplomacy. Nor does the United States. Diplomacy is perceived by an imperial power as a waste of time and prestige and a sign of weakness."

This fundamental corruption of U.S. foreign policy, which includes overthrowing elected governments, is matched only by the corruption of a political system that exalts partisan political power above all else.
…
Something to think about over
coffee

prozac


Startled Florida man fatally shoots son-in-law during birthday surprise
Tamar Lapin, NY Post

A Florida man was so startled when his son-in-law jumped out from behind some bushes for a birthday surprise that he shot and killed him, authorities said Thursday.

Richard Dennis, 61, won't be charged in the accidental shooting of his daughter's husband, Christopher Bergan, Santa Rosa Sheriff Bob Johnson told reporters at a news conference.

Bergan, 37, had flown in from Norway on Tuesday for the surprise and, around 11:30 p.m., knocked on the back door of his father-in-law's Gulf Breeze home, then hid behind bushes.

When Dennis answered, Bergan sprang out while making a growling sound, cops said.

That's when Dennis fired one round from his .380 semi-automatic firearm, hitting his son-in-law in the heart and instantly killing him, Johnson said.

"He was totally startled," Johnson said of the older man.
…
!--more-->