Welcome to The Breakfast Club! We're a disorganized group of rebel lefties who hang out and chat if and when we're not too hungover we've been bailed out we're not too exhausted from last night's (CENSORED) the caffeine kicks in. Join us every weekday morning at 9am (ET) and weekend morning at 10:00am (ET) (or whenever we get around to it) to talk about current news and our boring lives and to make fun of LaEscapee! If we are ever running late, it's PhilJD's fault.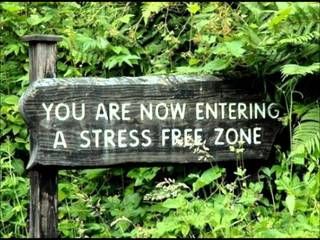 This Day in History
U.S. and Britain strike Afghanistan; Achille Lauro hijacked; Supreme Court pick Clarence Thomas faces damaging claims; Matthew Shepard beaten to death; Singer John Mellencamp born; 'Cats' hits Broadway.
Breakfast Tunes
Something to Think about over
Coffee

Prozac
If you are neutral in situations of injustice, you have chosen the side of the oppressor. If an elephant has its foot on the tail of a mouse and you say that you are neutral, the mouse will not appreciate your neutrality.
Breakfast News
Victims gain a voice to help guide Purdue Pharma bankruptcy
US Supreme Court to review Kansas' lack of insanity defense
Maine on track for legal marijuana sales by spring 2020
Swedish teen climate activist touring Dakotas reservations
Former President Jimmy Carter 'feels fine' after fall
Madcap confetti-throwing comic Rip Taylor has died at 84
Balloons fill Albuquerque sky in 2nd day of annual fiesta
Un-bear-able! Cubs get locked in van, honk horn to get out
UK leader Johnson renews vow to leave EU by deadline
Iraq blames 'malicious' hands as toll from unrest tops 100
Protests, clashes as bid to block Hong Kong mask ban fails
Protests choke communities in Haiti as aid, supplies dwindle
Anger grows at civilian deaths by US, Afghan forces
Portugal's Socialists prepare 4 more years in government
Turkey summons US diplomat over a Twitter 'like'
Controversy stalks Nobel Peace, Literature prizes
Breakfast Blogs
The President* Is a Blight, But Watch What the Conservative Movement's Up to Behind Him Charles P. Pierce, Esquire Politics
Trump Is Being Impeached for Harming America to Extort Campaign Help emptywheel aka Marcy Wheeler, emptywheel
Why would anyone doubt the 2016 collusion after what we've seen this week? digby aka Heather Digby Parton, Hullabaloo
Drummer tristero, Hullabaloo
Time to lawyer up Tom Sullivan, Hullabaloo
Guide to the Mueller Report's Findings on "Collusion" Ryan Goodman, Just Security
It's the Corruption, Stupid Dan Nexon, Lawyers, Guns and Money
Second whistleblower comes forward Paul Campos, Lawyers, Guns and Money
Joe Biden: Political Supergenius Erik Loomis, Lawyers, Guns and Money
Look in my eyes, what do you see Scott Lemieux, Lawyers, Guns and Money
Sunday Morning Comin' Down driftglass, at his blog
Voyage into the Heart of Whiteness, Revisited Yastreblyansky, The Rectification of Names
IT'S IMPORTANT TO DISTINGUISH BETWEEN CYNICAL AND GULLIBLE Steve M., No More Mister Nice Blog