Welcome to The Breakfast Club! We're a disorganized group of rebel lefties who hang out and chat if and when we're not too hungover we've been bailed out we're not too exhausted from last night's (CENSORED) the caffeine kicks in. Join us every weekday morning at 9am (ET) and weekend morning at 10:00am (ET) (or whenever we get around to it) to talk about current news and our boring lives and to make fun of LaEscapee! If we are ever running late, it's PhilJD's fault.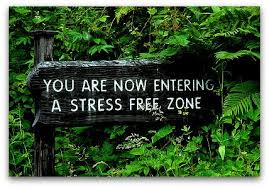 This Day in History
James Marshall finds a gold nugget;Winston Churchill dies;Ted Bundy is executed;Thurgood Marshall dies;John Belushi born.
Breakfast Tunes
Something to Think about over
Coffee

Prozac
Jim Lehrer ( May 19, 1934 – January 23, 2020)

There's only one interview technique that matters… Do your homework so you can listen to the answers and react to them and ask follow-ups. Do your homework, prepare.
Breakfast News
Florida Supreme Court on the death penalty: We got it wrong
Coalition of states sue over rules governing 3D-printed guns
Trump administration strips pollution safeguards from drinking water sources
Puerto Ricans protest in anger over unused emergency aid
9 parents separated from families return to children in US
California bill would make utilities pay some blackout costs
Trump ups mileage proposal slightly over Obama standard
A stolen copy of a rare Christopher Columbus letter has been recovered — and it's not the first time
China expands lockdowns to 25M people to halt viral outbreak
Mexican guardsmen break up migrant caravan along highway By PETER ORSI2 hours ago
Firefighting plane crashes in Australia, killing 3 Americans
Next stop, Brexit: Britain's EU divorce bill becomes law
Doomsday Clock moves closest to midnight in 73-year history
Storm Gloria kills 11 in Spain, causes wide coastal damage
Mount Vesuvius blast turned ancient victim's brain to glass
For hippo Fiona's 3rd birthday, zoo seeks aid for Australia
Switzerland mints world's smallest gold coin
Breakfast Blogs
Adam Schiff Just Upped the Historical Ante at the Senate Impeachment Trial Charles P. Pierce, Esquire Politics
FISC Reveals DOJ Has Withdrawn Probable Cause Assertion for Two of Carter Page Applications emptywheel aka Marcy Wheeler, emptywheel
The Trump Has-Beens digby aka Heather Digby Parton, Digby's Hullabaloo
What Sort of "Abuse of Power" Would Amount to an Impeachable Offense? Philip Bobbitt, Just Security
Donald the Economically Populist Dove's Latest Blow to the Neoliberal Order Scott Lemieux, Lawyers, Guns and Money
The New Jim Crow: John Roberts Edition Erik Loomis, Lawyers, Guns and Money
Hot Lesbian Never Trumper Action Here! driftglass, at his blog
For the Record: Miscellany Yastreblyansky, The Rectification of Names
Republican Believe the United States Is So Weak That It Couldn't Handle Removing Trump from Office The Rude Pundit, at his blog
DOES THE RIGHT EVEN NEED TO MAINTAIN A COVER-UP? Steve M., No More Mister Nice Blog
If Tulsi Gabbard Wants To Ride One Of Devin Nunes's Cows, She Should Just Ask Liz Dye, Wonkette
Bored Sixth-Graders Offer Tips To Help Republicans Behave Themselves At Impeachment Trial Doktor Zoom, Wonkette
Stupid Man Who Is Somehow US President Embarrasses Himself At Davos Stephen Robinson, Wonkette