Welcome to The Breakfast Club!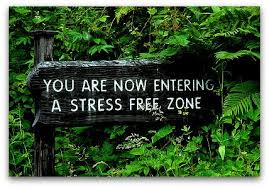 AP's Today in History for June 14th
Nazi Germany's troops enter Paris during World War II; TWA Flight 847 hijacked; Stars and Stripes adopted as official U.S. flag; Leftist guerrilla Che Guevara and real estate mogul Donald Trump born.
Something to think about, Breakfast News & Blogs below

Top 16 Euphemisms US Headline Writers Used for Police Beating the Shit Out of People
NEIL DEMAUSE, FAIRNESS & ACCURACY IN REPORTING
"After Curfew, Detroit Police Act Aggressively to Disperse Protesters Who Refused to Leave" (Detroit Free Press, 5/31/20)

"Minneapolis Officers Use More Aggressive Tactics Against Protesters as Rallies Flare Around US" (NBC News, 5/31/20)

"An Agitated Trump Encourages Governors to Use Aggressive Tactics on Protesters" (CNN, 6/1/20)

"Police Turn More Aggressive Against Protesters and Bystanders Alike, Adding to Disorder" (Washington Post, 5/31/20)

"After Curfew, Protesters Are Again Met With Strong Police Response in New York City" (New York Times, 6/4/20)

"Six Atlanta Police Officers Charged in Forceful Arrests of College Students in Car" (ABC News, 6/2/20)

"Despite Curfews and Heavy Police Presence, Protests Persist Across the Country" (NPR, 6/2/20)

"Low-Flying Helicopters, Heavy Police Presence Used to Disperse Protesters After DC Goes Under Curfew" (Washington Business Journal, 6/2/20)

"While Tensions Between Police and Protesters Boiled Over in Some Cities, Other Officers Joined the Movement" (CNN, 6/1/20)

"'Rush the Crowd': Protesters Clash With Officers at End of Peaceful Rally" (WDJT, 6/4/20)

"Fiery Clashes Erupt Between Police and Protesters Over George Floyd Death" (New York Times, 5/30/20)

"Clash Between Police and Protesters in Brockton Brings Out Fireworks and Tear Gas" (WBTS, 6/2/20)

"De Blasio Denounced After Police Forcefully Clash With Protesters" (New York Times, 6/4/20)

"Mayor Downplays Rough Police Treatment of NYC Protesters" (AP, 6/5/20)

"Floyd Protests Suppressed in NYC as Police Enforce Curfew" (KIRO, 6/3/20)

"Retreat or Deploy? Nation's Police Try to Balance Protest Response" (Pittsburgh Post-Gazette, 5/30/20)
Something to think about over
coffee

prozac


Biden Flattered His 1994 Crime Bill Suddenly Starting To Receive So Much Attention

The Onion
WILMINGTON, DE—Saying that he was surprised but delighted that his decades-old work still had so much resonance with the present moment, presumptive Democratic Party presidential nominee Joe Biden reportedly expressed Wednesday how flattered he was that his 1994 crime bill was suddenly starting to receive so much attention. "Of course, when I was writing the Violent Crime Control and Law Enforcement Act, I thought it was one of my better pieces of work, so it's definitely gratifying to see so many people giving it their attention so many years later," said the former senator and vice president, adding that while the 1994 bill that led to increased police budgets and incarceration rates had previously been widely shared in smaller circles, he was impressed to see it discussed by an increasingly wider audience. "Sure, people discussed it when it came out, but the sad truth is that most legislation ends up in the dustbin of history, and people forget all the work the writers put into their bills. I did think we had something special with this act, though, and it's nice to see now that it really means something to so many people. I don't want to toot my own horn too much, but honestly, I think it's recommended reading if you want to really understand what's going on in America today." At press time, the Biden campaign announced that they would be capitalizing on the new attention his legislation was receiving by publishing it as an ebook on the campaign's online store.
!--more-->