Welcome to The Breakfast Club! We're a disorganized group of rebel lefties who hang out and chat if and when we're not too hungover we've been bailed out we're not too exhausted from last night's (CENSORED) the caffeine kicks in. Join us every weekday morning at 9am (ET) and weekend morning at 10:00am (ET) (or whenever we get around to it) to talk about current news and our boring lives and to make fun of LaEscapee! If we are ever running late, it's PhilJD's fault.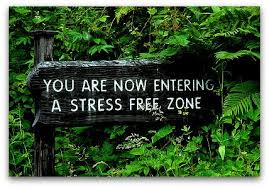 This Day in History
Start of World War II's Battle of Britain; Telstar satellite launched; Millard Fillmore becomes President; Chechen warlord Shamil Basayev killed; Singer Arlo Guthrie born; Cartoon voice Mel Blanc dies.
Breakfast Tunes
Something to Think about over
Coffee

Prozac
You can't have a light without a dark to stick it in.
Breakfast News
The Latest: ICU beds filling up in Mississippi's virus surge
CDC head sticking to school-opening guides Trump criticized
DC judge asks for full appeal review of Flynn dismissal
Justices rule swath of Oklahoma remains tribal reservation
US Supreme Court asked to lift stay on Florida felon voting
Appeals court pauses lawsuit over Trump hotel profits
Supreme Court gives NY prosecutor a landmark legal victory
udge refuses to order Houston to allow Texas GOP convention
Judge blocks removal of more Confederate statues in Richmond
Medical experts: Floyd's speech didn't mean he could breathe
Milley: Confederate names on Army bases divide the military
Bed Bath & Beyond closing stores, cruises prepare to sail
Navy carrier sidelined by virus returns home to San Diego
Big Ten scraps nonconference football games due to pandemic
NYC to reopen zoos and aquarium, cancels street gatherings
Europe fears complacency; virus hits 'full speed' in Africa
Serbia bans mass gatherings after virus lockdown protests
Bolivian president has COVID-19 as virus hits region's elite
Burial traditions clash with coronavirus safety in Indonesia
WHO: Indoor airborne spread of coronavirus possible
Singaporeans vote in polls expected to return ruling party
Breakfast Blogs
The Supreme Court Ruled on Trump's Tax Returns in a Pretty Good Day for the Republic Charles P. Pierce, Esquire Politics
June Bug Goes to Ireland emptywheel aka Marcy Wheeler, emptywheel
Happy 'PRESIDENTIAL HARASSMENT' Day! [UPDATE-5] Rayne, emptywheel
He can't learn … and now neither can America digby aka Heather Digby Parton, Digby's Hullabaloo
Suck it up Tom Sullivan, Digby's Hullabaloo
Pardoning Roger Stone Could Itself Be an Unpardonable Crime Sam Berger, Just Security
House Judiciary Chair Accuses AG Barr of Engaging in a 'Quid Pro Quo' That Was 'Awfully Close to Bribery' Jerry Lambe, Law & Crime
The Durham Investigation: What We Know and What It Means Jack Goldsmith and Nathaniel Sobol, Lawfare
Freedom's Just Another Word for Nothing Left to Lose Erik Loomis, Lawyers, Guns and Money
John Roberts v. The Public Interest Scott Lemieux, Lawyers, Guns and Money
…And The Horse They Rode In On driftglass, at his blog
WHEN INVESTIGATORS FINALLY GET TRUMP'S FINANCIAL INFORMATION, WILL WE EVEN CARE? Steve M., No More Mister Nice Blog
Supreme Court Lets Its Jesus Freak Flag Fly Jamie Lynn Crofts, Wonkette
Everybody But Trump Agrees: GO THE F*CK TO JAIL, ROGER STONE Evan Hurst, Wonkette
Supreme Court To Trump: You Are So Screwed, Eventually! Liz Dye, Wonkette
66 Protesters Have Been Hit By Cars This Summer. Hell Of A Funny Meme, Isn't It? Doktor Zoom, Wonkette
Men Have To Play Video Games Because Women Won't Do 'Biblical Submission', Says Nice Christian Lady's Friend Robyn Pennacchia, Wonkette
COVID-19 Testing A Big Flaming Dumpster Fire Named Donald Trump Stephen Robinson, Wonkette