Welcome to The Breakfast Club! We're a disorganized group of rebel lefties who hang out and chat if and when we're not too hungover we've been bailed out we're not too exhausted from last night's (CENSORED) the caffeine kicks in. Join us every weekday morning at 9am (ET) and weekend morning at 10:00am (ET) (or whenever we get around to it) to talk about current news and our boring lives and to make fun of LaEscapee! If we are ever running late, it's PhilJD's fault.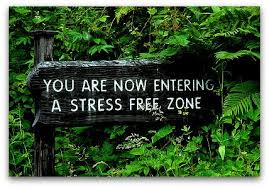 This Day in History
Bastille prison stormed during the French Revolution; Outlaw 'Billy the Kid' gunned down; Richard Speck murders student nurses in Chicago; Mariner 4 probe flies by Mars; Folk singer Woody Guthrie born.
Breakfast Tunes
Something to Think about over
Coffee

Prozac
When the government violates the people's rights, insurrection is, for the people and for each portion of the people, the most sacred of the rights and the most indispensible of duties.
Breakfast News
Delayed use of Defense Production Act leads to ongoing shortages of protective gear
California shuts bars, indoor dining and most gyms, churches
Texas GOP votes to move convention online after court losses
2 biggest California districts say school will start online
Immigration courts reopen despite rising coronavirus cases
Federal judge voids Georgia 'heartbeat' abortion restriction
Tennessee governor signs, court blocks 6-week abortion ban
Judge: Women can get abortion pill without doctor visits
Judge blocks federal executions; administration appeals
North Dakota urges court to halt Dakota Access line shutdown
Fly without flapping? Andean condors surf air 99% of time
WHO boss slams 'mixed messages' from leaders on coronavirus
UN: Pandemic could push tens of millions into chronic hunger
Time to make masks mandatory? It's not just a US debate
As virus spreads, Bolsonaro ties with military under strain
Families of Italy's virus dead seek answers, solace, justice
Russian constitution change ends hopes for same-sex marriage
Polish president wins 2nd term after bitter campaign
EU, Turkey clash over Hagia Sophia, Mediterranean drilling
Breakfast Blogs
No-Knock Warrants Are a Beloved Tool of Our Failed 'War' on Drugs Charles P. Pierce, Esquire Politics
Credico Feared Stone Would Go to Prison; Corsi's Lawyer Fears He Would Not emptywheel aka Marcy Wheeler, emptywheel
My Virus. A Biography. Echidne, at her blog
A glimpse at Biden's foreign policy digby aka Heather Digby Parton, Digby's Hullabaloo
He doesn't even like #MAGA Tom Sullivan, Digby's Hullabaloo
Judge Orders DOJ to Explain Its Secret Portions of the Mueller Report by Next Week Aaron Keller, Law & Crime
Judges Got Testy When Appeals Court Refused to Review Decision That Let DOJ Target Sanctuary Cities Jerry Lambe, Law & Crime
The Federal Government's Aggressive Prosecution of Protestors Eric Halliday, Lawfare
Will the United States still exist in another generation or three? Paul Campos, Lawyers, Guns and Money
The Washington Death Cult Moves to Fix Education Chris Koski, Lawyers, Guns and Money
Gavin Newsom ends experiment in DeSantisism Scott Lemieux, Lawyers, Guns and Money
Growing Support for Universal Basic Income Erik Loomis, Lawyers, Guns and Money
Douthat and the only-two-countries-in-the-world model of Grand Strategy Yastreblyansky, The Rectification of Names
THE TRUMP EGO-SOOTHING MACHINE AND THE REPUBLICAN NOISE MACHINE ARE NOT WORKING IN SYNC Steve M., No More Mister Nice Blog
ICYMI: Neil Gorsuch Wrote A Really Good Supreme Court Opinion. Wait, Where Are You Going? Jamie Lynn Crofts, Wonkette
Minneapolis Cops Pretty Sure They've Got PTSD From All The 'Cops Shouldn't Kill People' Protests Stephen Robinson, Wonkette
One America News Georgia Poll Is Bad, Should Feel Bad Data Goon, Wonkette
White House Tries To Shiv Dr. Fauci, Stabs Self In Dick Liz Dye, Wonkette
The Miseducation Of Betsy DeVos Michael Mora, Womkette
'Radio Host Karen' Fired After Filming Herself Yelling At Total Strangers To Speak English Robyn Pennacchia, Wonkette