Welcome to The Breakfast Club! We're a disorganized group of rebel lefties who hang out and chat if and when we're not too hungover we've been bailed out we're not too exhausted from last night's (CENSORED) the caffeine kicks in. Join us every weekday morning at 9am (ET) and weekend morning at 10:00am (ET) (or whenever we get around to it) to talk about current news and our boring lives and to make fun of LaEscapee! If we are ever running late, it's PhilJD's fault.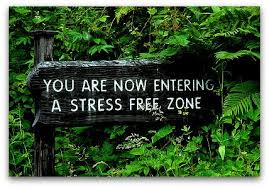 This Day in History
U.S. embassies bombed in E. Africa; Congress OKs powers to expand the Vietnam War; The Battle of Guadalcanal begins; Kon-Tiki ends its journey; Comedy icon Oliver Hardy and news anchor Peter Jennings die.
Breakfast Tunes
Something to Think about over
Coffee

Prozac
The fool is like those people who think themselves rich with little.
Breakfast News
California sets in-person voting rules amid coronavirus
Minneapolis leaders push ahead with efforts to change police
Nevada law expands some jobless benefits, targets backlog
1.2 million seek jobless aid after $600 federal check ends
Congress urges Postal Service to undo changes slowing mail
'See you in court': ACLU files nearly 400 cases versus Trump
Milwaukee chief demoted over tear-gas use, other concerns
Seeking refuge in US, children fleeing danger are expelled
US rescinds global 'do not travel' coronavirus warning
Lack of study and oversight raises concerns about tear gas
The Latest: Beijing has first new local virus case in week
Kim visits North Korea flood zone, orders shelter, food aid
Economy tanking, Cuba launches some long-delayed reforms
In devastated Beirut, French leader offers comfort and a hug
Macron promises help, Beirut residents vent fury at leaders
Cambodian butcher quits dog meat trade, shuts slaughterhouse
Polish LGBT people leaving as post-vote mood grows hostile
Breakfast Blogs
The Rise of Native Women to Congress Is the Sun Breaking Through the Clouds Charles P. Pierce, Esquire Politics
Three Things: Death, Death, and More Death Rayne, emptywheel
Radical individualism? Not so much. digby aka Heather Digby Parton, Digby's Hullabaloo
The End of the American Century (and it's no cause for celebration) tristero, Digby's Hullabaloo
You're all out of order! Tom Sullivan, Digby's Hullabaloo
In An Election That Will Be Decided By Turnout, Spoiler Candidates Can Have Huge Effects Adam L. Silverman, Balloon Juice
US Iran Envoy to Step Down—Ahead of Key U.S. Move on Nuclear Program Laura Rozen, Just Security
If Trump's Postmaster General Raises Mail-in Ballot Stamp Price, That Could Be an Unconstitutional Poll Tax Elura Nanos, Law & Crime
How the DHS Intelligence Unit Sidelined the Watchdogs Benjamin Wittes, Lawfare
The Party of Death Scott Lemieux, Lawyers, Guns and Money
Trump: The Next Lost Cause? Erik Loomis, Lawyers, Guns and Money
What Your Never Trump Allies Are Saying About You Behind Your Back drfitglass, at his blog
Reading Comprehension: It Is What It Is Yastreblyansky, The Rectification of Names
Mississippi Judge Begs Supreme Court To Fix Its Made-Up 'Qualified Immunity' Sh*t Jamie Lynn Crofts, Wonkette
Mazie Hirono No Longer Has Time For Ted Cruz's Shit Doktor Zoom, Wonkette
Where On Earth Does Mike Pompeo Keep Misplacing His Inspectors General? Liz Dye, Wonkette
How Stupid Do Republicans Think Black Voters Are? This Stupid. Evan Hurst, Wonkette
The FBI Raided Jake Paul's House. If That Sentence Means Nothing To You, Click Here! Robyn Pennacchia, Wonkette
GOP: Lazy-Ass Poor People Are Ruining This Pandemic For Everyone Stephen Robinson, Wonkette