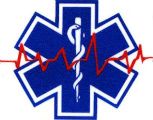 Welcome to the Stars Hollow Gazette's Health and Fitness News weekly diary. It will publish on Saturday afternoon and be open for discussion about health related issues including diet, exercise, health and health care issues, as well as, tips on what you can do when there is a medical emergency. Also an opportunity to share and exchange your favorite healthy recipes.
Questions are encouraged and I will answer to the best of my ability. If I can't, I will try to steer you in the right direction. Naturally, I cannot give individual medical advice for personal health issues. I can give you information about medical conditions and the current treatments available.
You can now find past Health and Fitness News diaries here.
Follow us on Twitter @StarsHollowGzt
>
What To Cook
Astronomical Autumn begins on September 23, making this weekend the last of Summer. While temperatures in most of the US are still warm take the opportunity to cook some of these late Summer dishes.
Sticky Grilled Chicken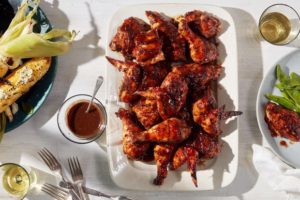 There will never be too many ways to barbecue chicken. In this recipe, molasses and apricot jam lend a deliciously sweet and sticky glaze to this summertime grilling staple.
French Bread Pizzas With Ricotta, Roasted Tomatoes, and Pesto
Creamy ricotta cheese, herby pesto, and roasted cherry tomatoes give these French bread pizzas bright flavor and a fresh look.
Late Summer Tomatoes with Fresh Herbs
We live for ripe summer tomatoes, and there's no better way to eat them than tossed with lemon juice and fresh herbs to intensify their flavor.
Sheet-Pan Potato Hash with Fixins
The key to achieving the remarkably crispy-meets-creamy texture is to use russets. Their natural starch and low moisture content make them ideal for roasting at high temperatures. To get them crisp and golden, they'll need a little TLC: Use a big bowl when you're tossing them with the oil and then really get in there with your hands to make sure every slice is well coated.
Grilled Bacon BLTs
Thick-cut bacon grills much better than thin strips, which have a tendency to get burnt and overly crisp.
Peach-Plum Galette
Use any stone fruit that looks good to you, or combine two or three types as long as the total weight is 2 lb. For example, try baking with a mix of plums, or combine peaches and nectarines, or try apricots and cherries.