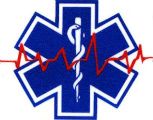 Welcome to the Health and Fitness News, a weekly diary which is cross-posted from The Stars Hollow Gazette. It is open for discussion about health related issues including diet, exercise, health and health care issues, as well as, tips on what you can do when there is a medical emergency. Also an opportunity to share and exchange your favorite healthy recipes.
Questions are encouraged and I will answer to the best of my ability. If I can't, I will try to steer you in the right direction. Naturally, I cannot give individual medical advice for personal health issues. I can give you information about medical conditions and the current treatments available.
You can now find past Health and Fitness News diaries here and on the right hand side of the Front Page.
The Seafood Conundrum


Andrew Scrivani for The New York Times
The scientific dispute over what's safe and what's not has raged for many years, but I was heartened to see that even a watchdog group like the Environmental Defense Fund can find a range of fish and shellfish make for safe and sustainable choices. I know from experience that many of them can make for fine meals; I'll be offering a few examples this week.

As for the best ways to cook fish, there are many. I tend to go for methods that don't leave a lingering smell in my kitchen, such as roasting in a covered baking dish or in individual foil packets, poaching in a stew, or slow-steaming in the oven. I steam mollusks like mussels and clams in wine in a wide pan or a pot, and serve them with the broth. On warm nights, I love to grill fish outdoors

~ Martha Rose Shulman ~
Easy Fish Stew With Mediterranean Flavors
This is a typical fisherman's stew. No need to make a fish stock; water, aromatics and anchovies will suffice.
Serve with rice, or if serving in earthenware dishes, with crusty bread for dipping.
If you've only had sardines from a can, you may turn up your nose at them. Fresh ones will change your mind. Brush them with olive oil, toss a few sprigs of rosemary onto a hot grill, and grill them.
This is a pungent tomato sauce that I learned to make in Provence. It goes well with any type of robust fish.
It's easy to find farmed rainbow trout these days. They're usually boned and "butterflied" – opened up, with the halves still attached.