Muse in the Morning
The muses are ancient. The inspirations for our stories were said to be born from them. Muses of song and dance, or poetry and prose, of comedy and tragedy, of the inward and the outward. In one version they are Calliope, Euterpe and Terpsichore, Erato and Clio, Thalia and Melpomene, Polyhymnia and Urania.
It has also been traditional to name a tenth muse. Plato declared Sappho to be the tenth muse, the muse of women poets. Others have been suggested throughout the centuries. I don't have a name for one, but I do think there should be a muse for the graphical arts. And maybe there should be many more.
Please join us inside to celebrate our various muses…
[Inside: Part V of America the Ugly]
State of the Onion XXII
America the Ugly
I do not set aside
the grace of God,
for if righteousness
could be gained
through the law,
Christ died for nothing!"
–Gal 2:21
Shedding Grace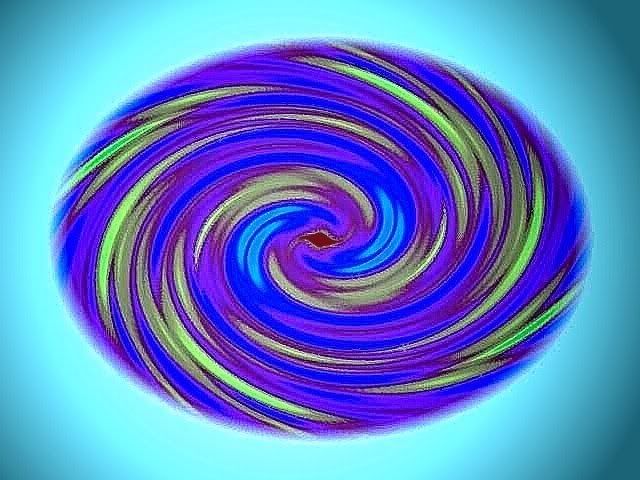 God's Eye
God sheds grace on us?
The shedding of grace
has a human face
We are graced with hunger
to measure our sense of charity
We are graced with poverty
to challenge us
to solve economic
inequity and despair
We are graced with pestilence
but also graced
with the scientific curiosity
necessary for us
to defeat disease
We are not graced with war
That is our doing
it is our responsibility to end it
We are not graced with greed
which is rather a byproduct
of the rotting
of human souls
We are not graced
with the false profiteers
who use religion
to tear us apart
when its purpose
is to bring us together
to give us common bonds
under our separate roofs
God sheds tears for us
tears of frustration
of shame and contempt
of anger and outrage
of pain and disgust
at what people have done
in God's name
God sheds no grace now
America Amerika
We have spurned
the grace of God
–Robyn Elaine Serven
–March 30, 2006
I know you have talent. What sometimes is forgotten is that being practical is a talent. I have a paucity for that sort of talent in many situations, though it turns out that I'm a pretty darn good cook. 🙂
Let your talent bloom. You can share it here. Encourage others to let it bloom inside them as well.
Won't you share your words or art, your sounds or visions, your thoughts scientific or philosophic, the comedy or tragedy of your days, the stories of doing and making? And be excellent to one another!