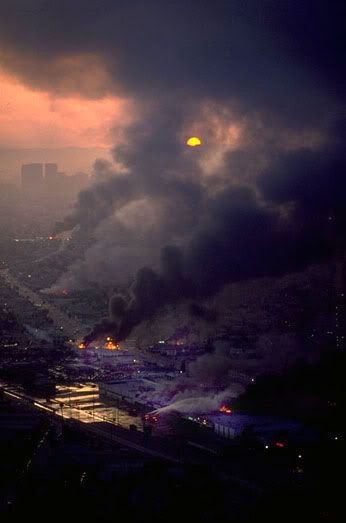 It's been a rather tough week for capitalists. With people waking up from the illusion of money and riots erupting in otherwise reserved England, I almost feel a little sorry for the advocates of Milton Friedman. Almost.
As you scrape together your last dollars to exchange for gold and throw another bucket of water on your burning London flat, have you considered abandoning this system? There is a choice, you know. We choose to have this system and all the pain that comes with it. Not offering opposition to a bad system is making a choice to continue with the dysfunction.
What's that? You didn't know you had choices? No one has explained to you the alternatives? Well, if you don't feel obligated to ride this sinking ship to the bottom of the ocean, come along with us as we start talking solutions.
In Part I of this three part series, we discussed the history of a little known cooperative venture called Mondragon. This company went from a twelve-man paraffin stove manufacturing plant to a conglomerate that holds Wal-mart at bay in miniscule country of Basque, and employs 130,000 people. The cooperative has a remarkable 80% success rate in business ventures, far outstripping the typical success rate of 20% (less in this market). It has consistently helped the Basque people strengthen their communities with education, health care, housing and a robust social safety net. It creates jobs where none existed before, stabilizing their economy while nearby Spain and Portugal flounder.
How could this one company achieve such miraculous results? Well, it may actually be a divine intervention–through a Jesuit priest named Don Jose. In this segment, I delve deeper into Don Jose's unique genius in devising the Mondragon system.